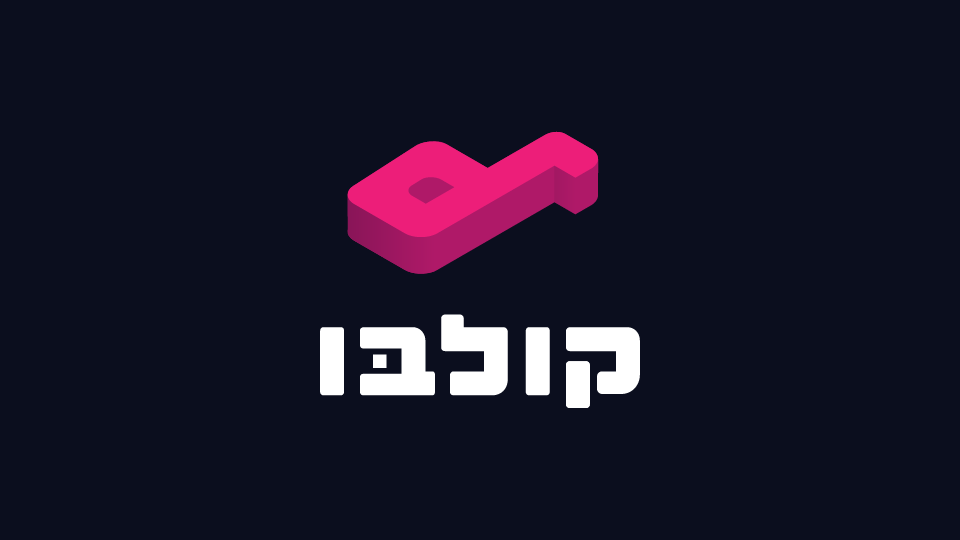 Building brand and user experience al

ong with a concept-orientated design. The global pandemic prohibits us from going out, gather, dance and have fun with others. Social distancing can be harsh for a long period of time. The need to gather and experience a normal life has risen, this is where the Kolbo steps in. "Kolbo" (Hebrew for "voice-all") is a new concept app designed to bring closer together people living in the city. We have seen people spontaneously going out to the balconies and rooftops and sharing their music, art, love and frustration. 
With Kolbo, these gatherings are now easy to organize and share, participate in performances and promote mutuality in your neighborhood by donating to and supporting others like you, "patreon-style".
The app was designed with a concept of night-life orientated styles and colors, but in detail references 2-colors show/performance posters that are popular in the city of Tel-Aviv.
Target audience: Young people living in any city (ages 22-38). Out-of-job performers and artists.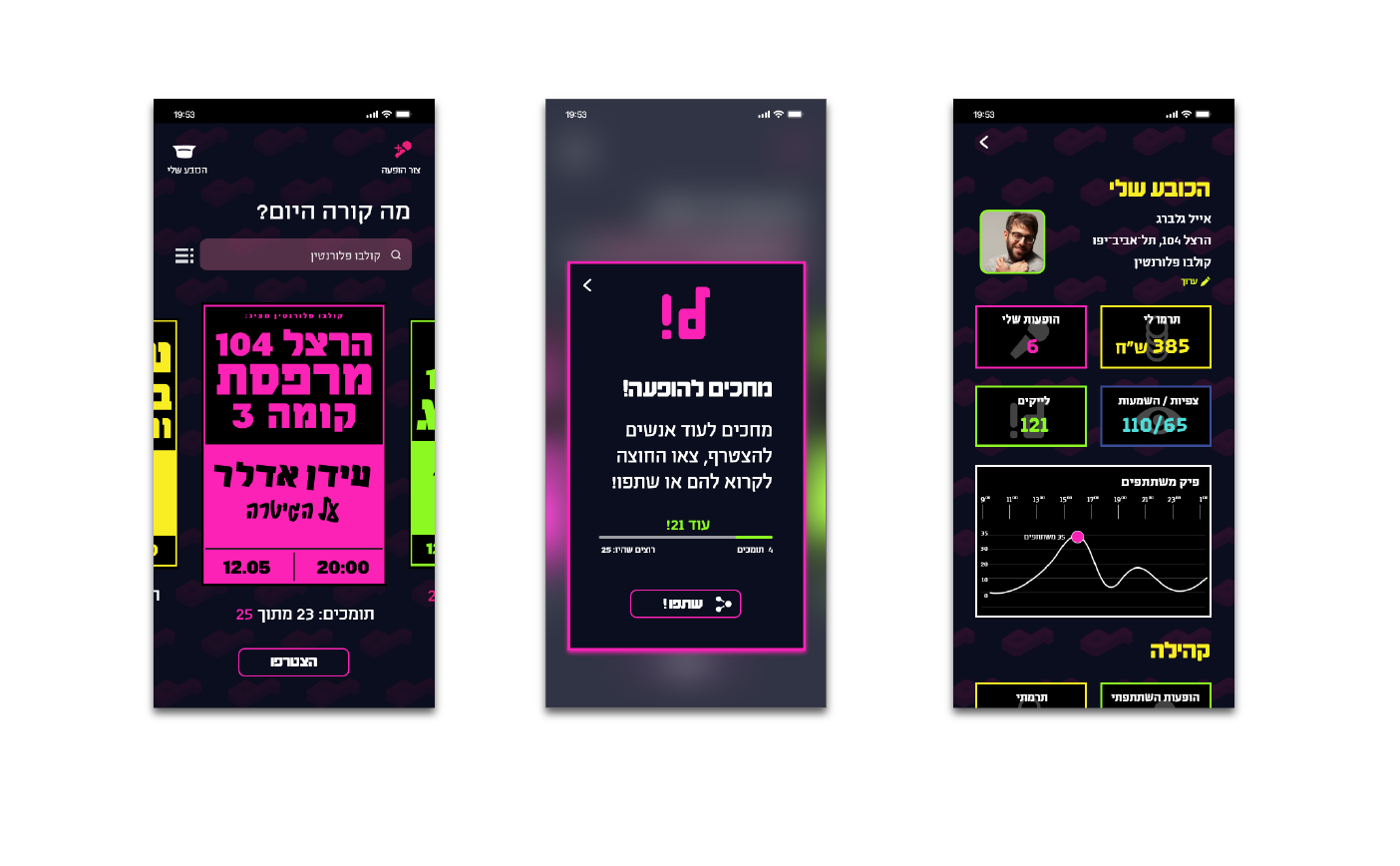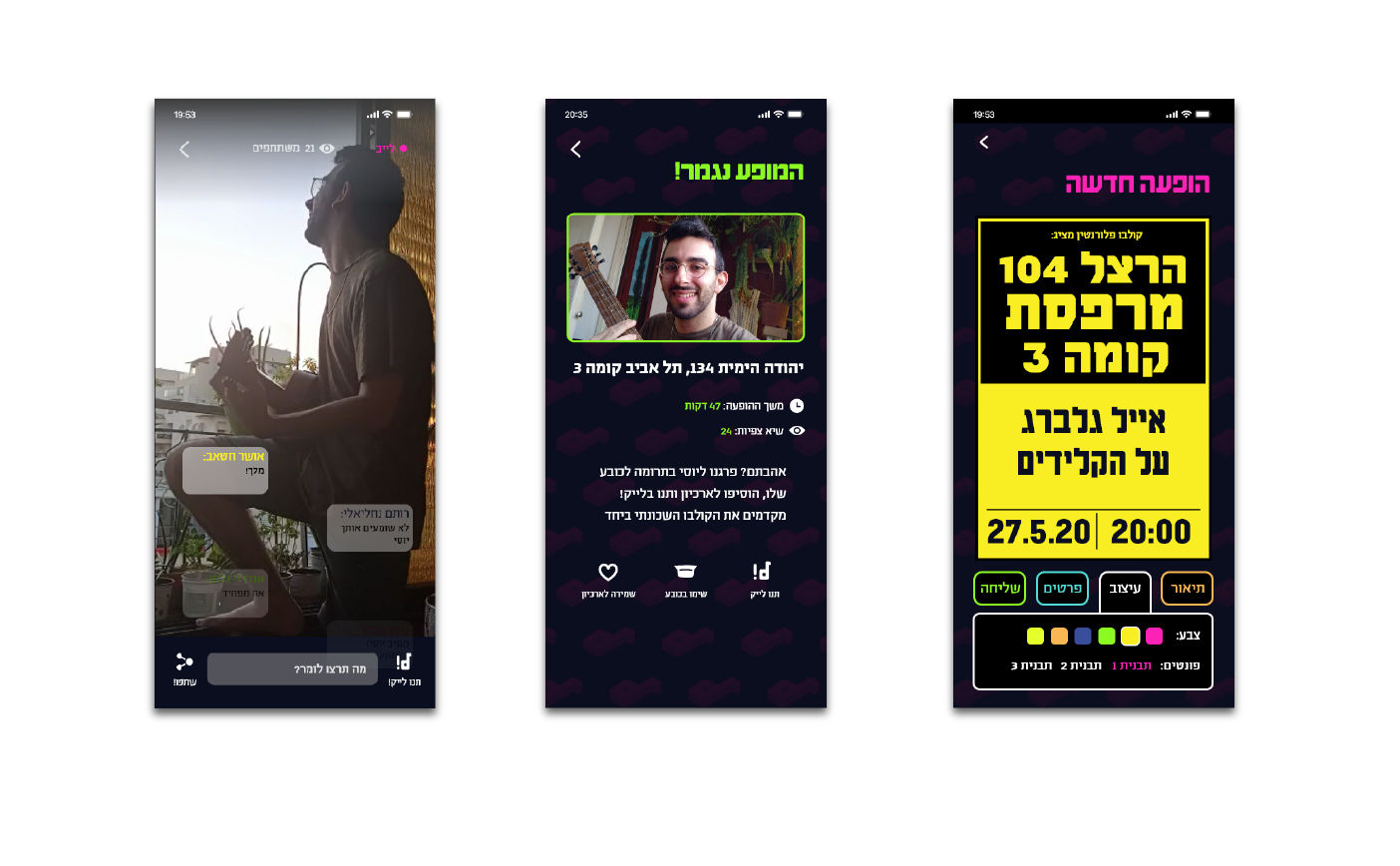 Promotional video for the app, in an Instagram story format.